Do I look Familiar?
If you have lived in the Athens area for any length of time, then I just might. I have been serving the community here for over twenty years in many capacities. Maybe I was your family's favorite server at Casa in the late 90's? Maybe you danced your heart out while I was DJing at popular local events like International Dance Night, the Halloween Street Party? Maybe I coached your daughter's Sandlot softball team when she was in first or second grade? Or maybe I've just seen you enough in the aisles of Kroger's that you are convinced that you know me from somewhere else!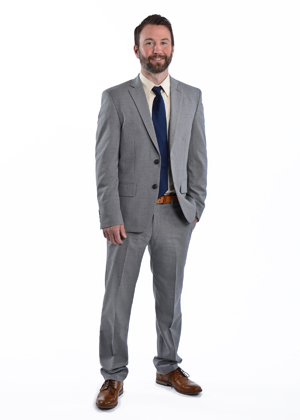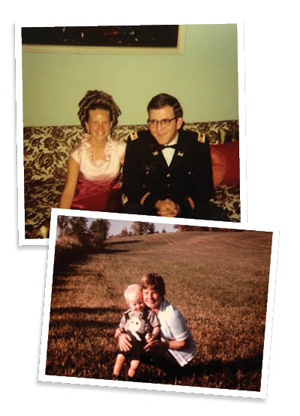 My Early Years
My life has been undoubtedly shaped by the lives and work of my parents, Bill and Claudia, two crazy kids from Long Island, New York. My father, who passed away in 2008, served as a Captain in the army during the Vietnam war. When he returned to the U.S. he went on to pursue a career in Podiatry, the majority of which was spent working at the Dayton VA Medical Center.
My mother got her graduate degree from U.D. and went on to teach there for many years before leaving for Miami University where she received her PhD and many accolades for her work as a professor. She recently retired from Urbana University and as proof of her commitment to her students she still gets letters, phone calls and visits from them on a consistent basis.
I was born in Cleveland, as was my older brother. We quickly moved to Boston before settling in Vermont for a spell, where my father ran a private practice in St. Johnsbury and my mother worked as a traveling nurse, serving the entire Northern Kingdom. Here we added my younger brother before moving back to Ohio where my sister was born. The majority of my family still resides in Dayton, most of them are librarians.
My Athens Story
I was introduced to Athens in the late 80's when my oldest brother chose to attend Ohio University (Over Miami, sorry Ma!). I instantly fell in love with the town and surrounding area as it reminded me very much of my cherished childhood memories of living in Vermont.
When I was accepted to the OU Honors Tutorial College in 1992 it was a no brainer. (Sorry again, Ma!) With the exception of a few years spent living in San Francisco, CA and Northern Kentucky, I have been here ever since.
I may be best known professionally for the ten years that I co-owned and operated O'Betty's Red Hot! with my good friend Bob Satmary. Bob and I built O'Betty's on a foundation of customer service and a quality product and we had FUN doing it. It was a great experience to see it grow over the years almost entirely through "word of mouth"; being dubbed "A Quick Legend!" by the Cleveland Plain Dealer in our fourth year definitely helped. When I left in 2012, we were the only five star rated Athens restaurant on Yelp!
Since early 2012 I have been working as a Licensed Massage Therapist mostly with Blue Valley Massage, a team of mobile therapists who cover the Hocking Hills region. In the several years on this job I have learned every back road from Athens to Lancaster, Laurelville to MacArthur, Logan to South Bloomingville and all points in between.
I am blessed with a beautiful family. My oldest daughter Adi Rae was born in Hocking County in late December of 1999 and was celebrated on the front page of the Logan Daily News as the "Last Baby of the Century" because there wasn't another birth in the county for almost a week and the news couldn't wait around for the first baby of the new century.
My wife Chelsea is also a Licensed Massage Therapist, who I have the pleasure of working with on most weekends. Together we share four children: Adi, my step daughter Mabel, and our two youngest Zahzi and Caier who are only 22 months apart and do their best to keep us on our toes.
We all live happily on five acres in the Amesville area with our dog, Ima and our new goat, Abe. We hope to add another goat, some chickens, and a few horses to that collection in the near future.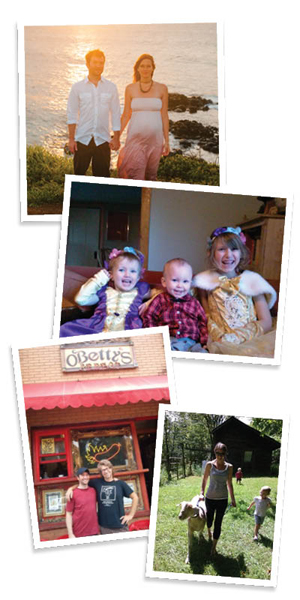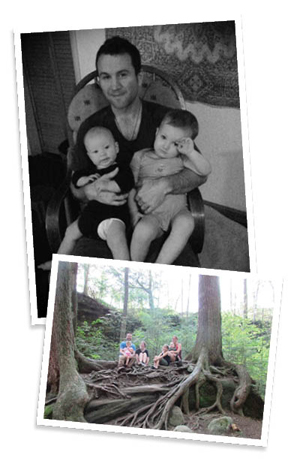 What Does it All Mean?
With me as an agent you can expect a very personable approach to your real estate needs. I am down to earth, easy to talk to, a great listener, and someone who loves having fun. I have three daughters, so you can count on me being humble and attentive.
Through my experience as a small business owner and massage therapist I have a developed, tried and true, attention to detail that will serve you well. I consider myself a student of life, trying to glean a lesson from every experience and striving to put those lessons into practice for the betterment of myself and the benefit of those I serve.
I pride myself on my work ethic and I approach every task with a "whatever it takes" attitude. I am the first one to roll up my sleeves and the last one to call it quits. I truly understand the value of a referral and will work extraordinarily hard to gain yours.