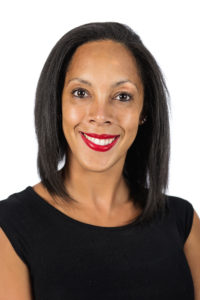 Mia Dahn


Realtor | Broker Assistant

Email: Mia@MyAthensHouse.com
Phone: 740-589-4600
Cell: 740-856-0719
Fax: 800-878-7700
Diversity at its Finest
I am an Athens native; went to West Elementary, Athens Middle School and am a proud graduate of Athens High School. I come from a diverse family upbringing that provided many opportunities for learning and personal growth. My father, a native Liberian, earned both his Masters and Doctorate degrees at Ohio University and is currently a Deputy Minister in the Liberian government. My mother, with Masters degrees from Columbia University and Ohio University, once served as a Peace Corps Volunteer in Liberia and Associate Peace Corps Director in Liberia and Lesotho, which allowed her to travel extensively in Africa. And my older brother, who has helped raise me while being a constant mentor, started his own businesses stemming from property management, providing jobs and support for those being reintegrated back into society, to house restoration/construction in Jacksonville, Florida while also continuing his own education at Ohio University. I was born in Liberia and moved to wonderful Athens when I was 4 years old. These African influences in the household contributed significantly to my world view. I am extremely proud of my heritage and appreciate the uniqueness that comes from my background and upbringing.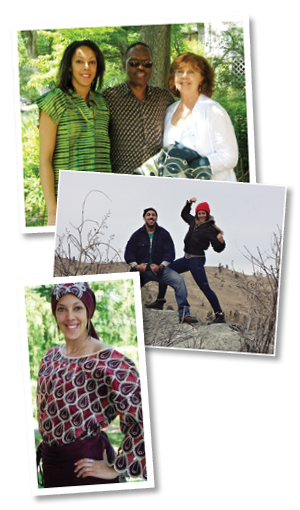 A Little Bit of This; A Little Bit of That
As a teen, I traveled to Spain and France with students from my high school, and participated in week long National Lutheran Youth Conferences in St. Louis, MO, and Atlanta, GA that drew thousands of participants. I was selected to attend the additional multicultural sessions of these conferences, as well. During a youth service trip, I worked in homeless shelters and food banks in Niagara Falls, NY, and traveled to Honduras to volunteer at an orphanage for children with AIDS/HIV. In 2005, I was the first model for Pierre International, a modeling agency now based in several states, and am currently active in their promotions as a silent participant. With that background, I represented Liberia as a model in the runway show for Women's International Day at Ohio University.
Dance Like No One's Watching
Growing up, I was heavily involved in various activities around the Athens community. I took dance classes (ballet, modern, jazz and CKC – Creative Kids Company) from Factory Street Studio throughout my childhood up until middle school. I played soccer, ran track and was a wrestling manager until I graduated. I even took Tae Kwan Do and achieved a blue belt red strip. I'm pretty proud of that! I also have a love for music and play(ed) the piano and flute. In my search for more, I've found a great passion in playing the steel drums and have been able to "show off my skills" in performances such as the Annual OU World Music & Dance Concert (2011 – present). I've had the privilege to learn the pan from Eric Fountain, a direct apprentice of Ellie Mannette, also known as "the father of modern steel drum instrument" and founder of Mannette Musical Instruments.
Since 2009, I have been an active member of Azaguno, a colorful and vibrant Multi-ethnic Ensemble, which focuses on research, preservation, education and performance of traditional African music and dance. This company has given me the amazing opportunity to travel around the United States and the world, including Hong Kong, China, Toronto, Canada, and Accra, Ghana and perform in many brilliant works composed and choreographed by Drs. Paschal Younge and Zelma Badu-Younge. These two have had an immense impact on my life, both personal and professional, and continue to be a great support and backbone while providing me with "once in a lifetime" opportunities to travel and dance.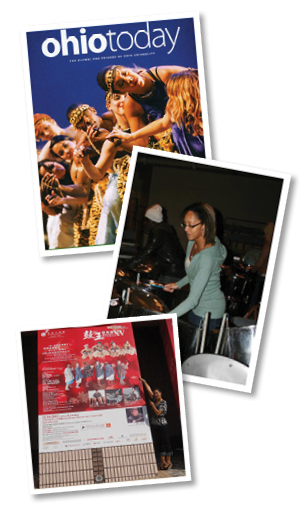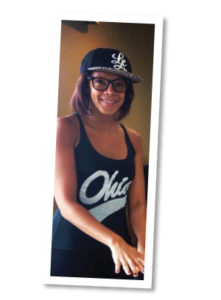 Proud Bobcat, OU Oh Yeah!
I am currently studying Dance, Sociology/Criminology, and Real Estate at Ohio University. Following the footsteps of my Bobcat parents (and Bobcat brother), I am excited to explore my own fields of interest and graduate as a Bobcat. Coming from this diverse family, I believe my interests in my future endeavors will be diverse, as well. The love for music and dance will always be with me and I choose to throw those in my life whenever I possibly can. In addition to my profession as a Realtor, I hope to one day start an inexpensive (or nonprofit) dance studio for young children and teenagers. Providing them a means to express themselves in more constructive ways while allowing them to learn and grow. I know how much it has meant to me to be able to participate in dance activities and to be creative at such a young age.
Home Away From Home
I am not only a student, but a Realtor and Broker Assistant at The Athens Real Estate Company. My job has allowed me to be an active participant in my company's fundraising for organizations such as The Special Olympics and also participate in promotional events at Ohio University basketball and football events. All of this while gaining real-world experience in a fast-paced real estate office.
I've been with AREC going on 8 years and have been in real estate for 12 years, the beginning stages in Jacksonville, FL, but I still learn something new every day! I most enjoy being able to meet and work with new and current residents of the Ath­ens and the surrounding areas.
I hope to get a chance to meet you and help make your experience and search for your new property with our company a great one!